25 Women in the Modern History will Always be Remembered for their
Unprecedented Fashion Contribution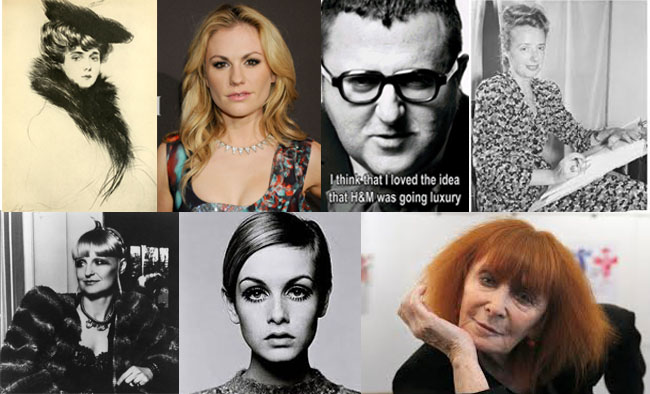 Women fashion designers have been healing mostly from Western world. There are countries like United States, France, Germany, and Italy and in the last but not least the Great Britain where women fashion designers made their reputation with untiring work in the fashion industry and become the renowned fashion designers in the world. The reason how they came up as a brand name in fashion industry was their queer innovation and bright ideas in the fashion industry that introduced the world the new aspects of fashion. It is said that fashion is the reflection of time and women fashion designers contributed their best to make this reflection outstanding. In this regard people may know women designers that are known as a household name but in 1880 the westerners in France was enjoying fashion accessories innovated and designed by a women called Madeleine Cheruit. Madeleine's fashion innovative ideas had range from women accessories to elegant couture houses that were famous during around WWI. Madeleine's contemporary designer is another woman known as Jeanne Paquin whose reason of popularity was her couture designs and interiors. At the time of beginning of the 20th century women designers took fashion industry by storm and this connection awesomely started with the name of Coco Chanel who introduced the world modern fashion in women and men accessories.
From 20th To 21st Centuries; World Observed Back to Back Women Designers who Brought Revolution
The fashion had started with time and it raced with its ever changing factor. This means fashion from 20th to 21st centuries had rapid changes in form of new ideas and designs. From 1940 until today there have been more than or around 25 women fashion designers. France gave the world another wonderful women by the name Jeanne Lanvin who was famous for girl or baby outfits presented women designer dress also. Elsa Schiaparelli was the first lady who successfully tried out the avant-garde fashion. Madeleine Vionnet was famous for her wonderful cuts in women and girl apparels. Madame Gres was known for her influential couturiers. Valentina like her tall stature was famous for her long elegant evening gowns. Her designed gowns were liked by Hollywood elite class. Claire Mccardell was from United States who introduced American sportswear or ready-to-wear apparels. Her contemporary is another women designer by the name Bonnie Cashin who opened up herself with presenting wardrobes for Hollywood's celebrities. Barbara Hulanicki's reason of fame is mini-skirts, feather boas, floppy felt hats and trouser suits that are still the glamorous expression. When it comes to mini-skirt then another lady by the name mary Quant had been designing hotpants and mini-skirts those were sexy. Rykiel Sonia was famous for soft dresses and sweaters. Her designed sweater once was covered Elle in 1967.