Are you looking for best petities coats?
It's not easy to find the greatest winter coats for petites. The most obvious explanation is that coats are a large item that can quickly overwhelm a small woman. Instead of wearing the coat, the incorrect style might make a tiny girl appear as though the coat is wearing her.
Here are the some tips of Petites' Best Winter Coats, Sorted by Body Type:
Knee-Length Wool Coat in a Well-Fitted H Shape

Every petite girl should own this timeless wardrobe staple. The slender shape and vertical line created by the clean cut silhouette flatters every short female. Choose one made of wool or a wool blend, which will seem high-end and reflect your refined taste. Even though it is more expensive than polyester versions, it is an investment piece that will last for years in your closet. For tiny ladies, knee length is the safest option, although you can go longer or shorter if you choose.
Wrap your coat about you

Wrap coats, in my opinion, are flattering on nearly any body type. Wrap coats are excellent for tiny ladies of all sizes since the belt may be adjusted tight or slack. They're extremely flattering on petite ladies who need to define their waistlines, such as apple and rectangle shaped petite women. They're also the greatest coats for petite girls with an hourglass figure because they highlight the benefits of a slim waist and a large bust.
Trench coats are timeless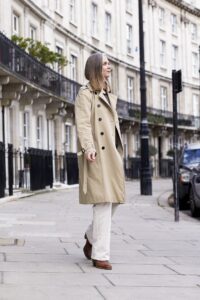 You can't go wrong with a traditional trench coat, no matter what your body shape is or how tall you are. Trench coats never go out of style for a variety of reasons. To begin with, it is really adaptable and can be dressed up or down. There aren't many garments that are as practical as trench coats.
Maxi coat with a good fit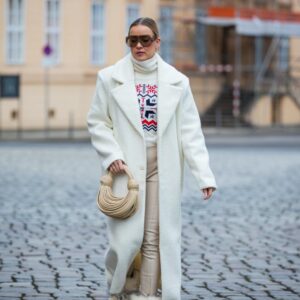 Would you have guessed that maxi jackets might look great on women under 5'4′′? This goes against the advice of most stylists and petite fashion bloggers, who usually always advise small women to wear short or cut lengths. It's self-evident that if your coat is short enough, your legs will appear longer, making you appear taller. However, if you're avoiding wearing long coats because of this, you're missing out.
Have you seen certain Asian airlines' winter uniforms? Over their skirt suits, the stewardesses wear black or blue jackets that reach mid-calf. Because the H shape coat provides one column of colour, the vertical line, which is most attractive to petite body frames, you can't tell they're petite from afar.