Want to charm your significant other by surprising them? Think about making a sweet and romantic gesture or giving them a thoughtful present to let them know how much they mean to you.
Here are Five adorable and romantic ways to surprise your sweetheart, whether it's for Valentine's Day, your anniversary, or just to say "I Love You."
1. Send a cuddly plush toy to them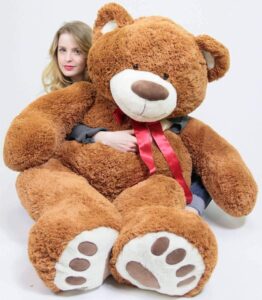 Do not send flowers or chocolates! Stuffed animals are the ideal gift if you want to surprise your significant other with something incredibly adorable and loving. A stuffie is an unexpected gift that kids are guaranteed to enjoy because of its soft, silky fur and endearing faces. It's also the ideal gift for a long-distance partnership. When you need to be apart from each other, a plush animal gives your lover something to cuddle. Send your lover a Someone Loves You box filled with a cute, cuddly stuffed animal of their choice and a personalised note whether you are together or just want to surprise them at work.
2. Arrange a full date night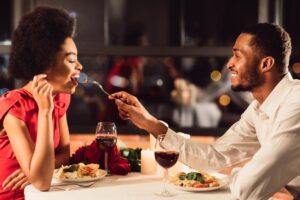 If your significant other generally plans supper, surprise them with a night out on the town. Make the reservations yourself and confirm that they are available. Start with a chic bar for cocktails, then go to a restaurant (new or old favorite), and finish with desserts elsewhere. Plan a daytime date if your partner's work schedule prevents them from being available at night. Imagine a spread of their favorite dishes from their favourite restaurants at a park picnic. It would also be lovely to have a surprise breakfast with bottomless mimosas.
3. Arrange a Weekend Getaway for One Night.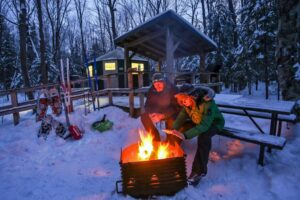 A one-night vacation is the ideal surprise if you want to take your date night further! Take them to a posh hotel for one night rather than driving them home or dropping them off at their house. Make reservations and start planning your getaway as soon as possible (particularly if you need to find a pet or child sitter). Do you want it to be unplanned? See where the evening leads you and make a last-minute unplanned reservation for a room on a booking website like HotelTonight. The most romantic gestures involve spontaneity and a change of scenery.
4. Compose a quick note or a love letter.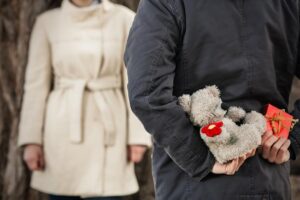 Write a sweet and romantic letter to your sweetheart as another adorable and romantic surprise. As you let them sleep in, leave them a little message on their pillow or place a sticky note on their lunch bag. It conveys the message without being any less significant with modest notes that say "Morning, Sunshine!" or "You Mean the World to Me." But if you really love them, write them a romantic, old-fashioned love letter that they can cherish forever and tell them precisely how you feel about them. Concerned that you'll need to edit your final draught because you'll misspell words or need to remove entire sentences? Write your ideas down so you may edit them as needed. Once you are happy with your personal message, write it by hand on a lovely piece of paper and kiss the seal to seal it.
5. Make a Memorabilia Album with Pictures, Tickets, and Other Items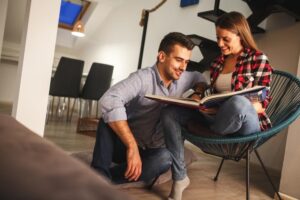 Help your partner organise all of the little trinkets and souvenirs that remind them of you and your time together into something truly memorable, such as an album. For the first few years of your relationship, the shoebox under the bed may have sufficed, but if you've been dating for a while, an album gives your partnership a more formal sense and delivers a beautiful, romantic gesture.