Hong Kong manufacturers provide parents and babies with appealing and secure baby items, making their lives simpler and happier.
Here is Four Best Baby Products to Keep Infants Safe and Happy
1) A baby mat with toys on hangers.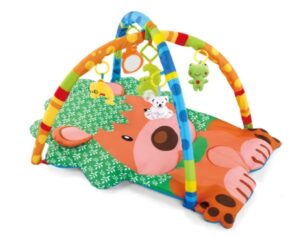 Get your infant this multipurpose activity play mat. This activity play mat is made with a variety of stuffed toys that will amuse and help your baby develop. Additionally, it has calming and captivating melodies to put her in a happy mood and enhance her sensory development. Use this activity play mat to create a wonderful environment for your baby to develop.
2) Natural body wash for babies.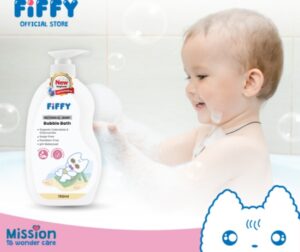 The organic calendula and chamomile extract that are the active ingredients in the featured herbal baby bath have been particularly developed to calm, nurture, and moisturize the delicate skin of infants. As an antioxidant, it can hydrate and safeguard a baby's tender skin. The lather is thick and rich, gently cleansing your baby's delicate skin without drying it out. It also has a nice aroma of delicious berries.
3) A bassinet that doubles as a playpen and a bedside sleeper.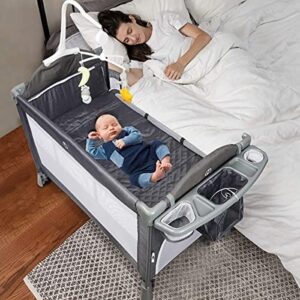 The BabyWombWorld-branded Baby Bedside Sleeper 3-in-1 Portable Crib from Mida Solutions Ltd. (model BWW-BBS3I1, 102x70x77cm) can be used by parents for a number of years because it can be used as a bassinet for newborns and then as a bedside sleeper when the child gets older. The lightweight yet durable bed, which complies with EN 716 standards and is made of 300D mélange fabric, can also be converted into a portable playpen.
4) Baby Teether.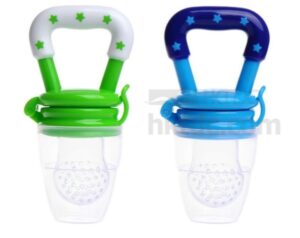 When those new teeth start to erupt, Baby Teether is designed for your baby to chew, drool on, and suck on, providing safe comfort and relief.