The largest online retailer of eyewear, Warby Parker, was valued at USD 3 billion, according to the most recent report. The company has undoubtedly changed the eyewear market and motivated many additional fresh competitors. The founders joined a university business case competition, and that is how it all began. Reaching out to your consumers and suppliers is now more economical thanks to the growth of the digital economy.
Here are some brief ideas you might take into account if you're considering creating your own eyewear line.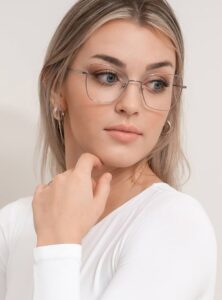 1) Recognize the industry.
You might have years of experience buying and using eyewear. However, there are a lot of essentials to the eyewear industry that you need first become acquainted with. From product design to market import restrictions to logistics help for delivering the finished goods to your point of sale or straight to your customers, they cover the entire spectrum. It is unquestionably worthwhile to conduct more research at international eyewear expos like SILMO in Paris and Hong Kong Optical Fair in Hong Kong. You will be amazed to see things that the typical opticians do not carry as well as market insights that you cannot find by simply searching the internet.
2) Identify and comprehend your target market
In order to give them the appropriate products, try to comprehend who they actually are and how they react to your products, brand, and a variety of other factors. For instance, if your customers were having trouble finding a prescription service in their area, you may think about creating at least a directory with current details on the services that are offered.
3) Be flexible and imaginative
Make the proper choice using digital after identifying your business model and target market. It is considerably simpler to gather the data from the digital channels if, for example, you want to know how many times a product is viewed in a physical store vs an online store. Gather the appropriate data and include it into your planning and decision-making for your organisation. If you do not want to run using a hit-and-run strategy, consider the long term more. Even though consumers are given a wide range of options every day, they still want to narrow their selections down before making a purchase. Try to be one of those select few and learn what it takes to secure the decisional yes.
4) Select the appropriate channel to interact with your customers.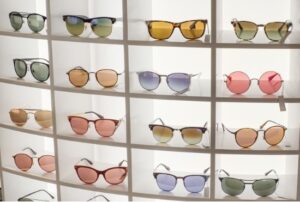 Instagram product photo sharing is not THE ONLY thing to do here! Your target audience could have a wide range of interests as well. Try to use connections between things to tell your brand's story. If you are selling outdoor eyeglasses, share a tale of a fantastic wilderness journey. Transparency is something people want in the digital era. Be ready to share or receive information about the manufacturing process for your items. Additionally, adding a human touch would never hurt in humanizing your business or product.
5) Work with seasoned vendors
The aforementioned sounds like a lot of work. It is, indeed! The Warby Parker article included references to trustworthy and high-caliber vendors who supplied Luxottica, the biggest eyewear manufacturer in the world. The suppliers' years of experience will undoubtedly speed up the process of developing your product. In order to concentrate on your area of expertise, such as product design, marketing communications, or customer support, find the perfect partner. Working together with your suppliers may also give you better access to industry trends and more consistent supply. Once the customers have finished the transaction, e-commerce continues. They visit your e-commerce site on their mobile device to look at new products. They look forward to receiving the online-ordered goods. They often post on social media about the experiences they had, such as the festive product packaging. Finding the correct suppliers and managing the relationship will help to ensure the success of your upcoming enterprise because you cannot do everything yourself.