The bridal feet mehndi patterns are breathtaking, brilliant, and lovely as they exude charisma. Mehndi's ethereal beauty completes the look.
Here is a top 5 collection of the amazing mehndi design on bridal legs
1) Traditional Mehndi Designs for Legs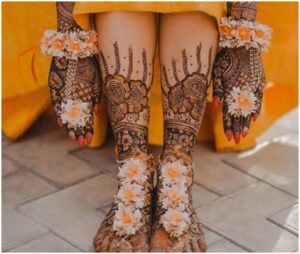 This classic mehndi pattern has to be at the top of the list since nothing can compare.
2) Jewel Mehndi Design for Legs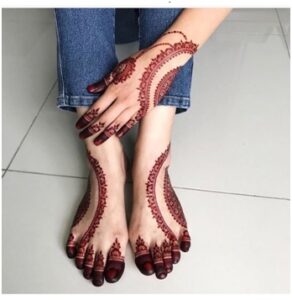 Simple and exquisite, this jewel mehndi design features few patterns and designs.
3) Jaali Mehndi Design for Legs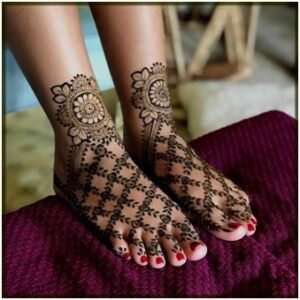 One of the most well-liked styles is the jaali, and mehndi artisans all around the world are continually coming up with new, original designs for brides. The artist has added a touch to this mehndi by using geometric forms to embellish several thick jaalis in this design.
4) Half-Finished Mehndi Design for Legs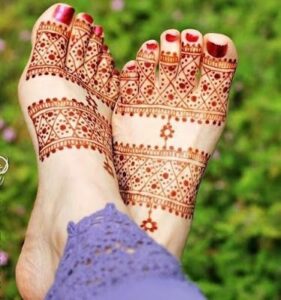 Some brides prefer brief and straightforward mehndi patterns; if you fall into this category, this half-done foot mehndi design is perfect for you.
5) Symmetrical Mehndi Design for Legs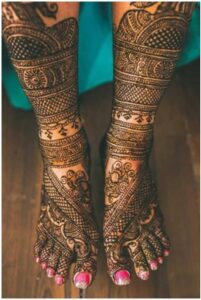 This symmetrical design is ideal for something eye-catching for the wedding. We were forced to choose this design right away because both legs had a similar pattern.