If you're anything like us, you're undoubtedly eagerly anticipating the beginning of the pumpkin spice latte season. We also enjoy layering our clothing. Who wouldn't want to take advantage of the chance to wear a variety of adorable outfits simultaneously?
We've put together a list of all those important products that you simply must have in your wardrobe to get you ready for the upcoming months.
an extra-large sweater
Soon the day will come when you can finally wear those mustard crewnecks you've been keeping in the back of your closet! A high-quality sweater is a necessity to get through the fall, whether you pick for the traditional turtleneck or a more relaxed but cosy chunky knit style.
A set of traditional boots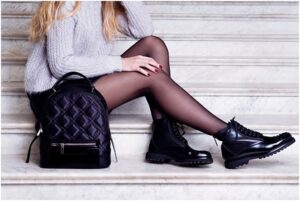 We're convinced that what we have to say next will convince you to buy a great pair of boots if you haven't already. Good boots are essential; they should be stylish yet feminine, elegant but comfy, etc. They even give you a little bit more height, lengthening and enhancing the appearance of your legs. In fact, we're positive that unless you're wearing your favourite pair of ankle-length boots, the season hasn't actually arrived for you.
A few pairs of well-fitting pants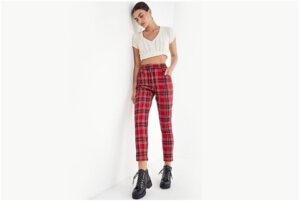 On purpose, we've left the option of the pants entirely open. The alternatives are actually unlimited; it may be a superbly fitted pair of dark wash jeans, slim leather pants, or even something in corduroy. We can only advise you to give it your all. One of the ideal times to wear that insanely daring pair of plaid flare pants you said you'd wear when you spotted them online but were simply too afraid to after trying them on in front of your closet mirror is during the fall.
A brown bag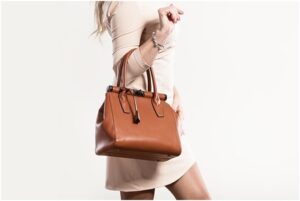 If you haven't already, you should absolutely invest in a good tan handbag whether you need it to serve as a bottomless pit for all the unnecessary junk that you just "have" to squeeze in or whether you're the type of lady who only needs her phone and keys. The finest part would be how perfectly the purse complemented the magnificent orangey-brown foliage that were all around you in the autumn.
Maxi-dresses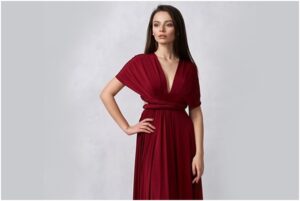 We've got your back, ladies who yearn for the colours of summer throughout the full fall season. You can always fool everyone into thinking it's still summer by wearing a stunning burgundy or forest green maxi dress while still exuding that unmistakably autumnal vibe. After all, isn't life all about finding the centre ground?
Plaids!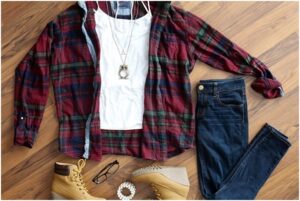 plaid pyjamas, a button-down shirt, plaid skirts, plaid coats, and numerous other items. Any piece of apparel you can think of is likely to be available in plaid. It's adorable, informal, and comfortable, so you really can't go wrong with it. You'll be prepared to rock the streets in autumn with mom jeans, sneakers, and a t-shirt.
An blanket scarf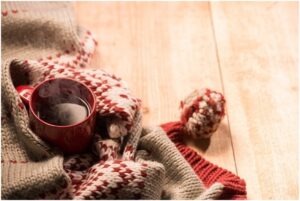 Its name is what appeals to people the most. It functions exactly like a portable blanket. Need to snooze on the commuter train to work? Ah, there! To keep you warm and cosy on your journey, here is a blanket scarf. Have you been experiencing neck pain from your workplace seating? Use your trusted blanket scarf as additional padding. What more could you possibly want, right? It is undeniable that a scarf can give an otherwise entirely uninteresting-looking ensemble that extra bit of pzazz, whether you go for a printed one or a plain one.