No one wants to see their bra straps or cup lines peeking out from under their favourite bodycon dress when they're wearing it. We've compiled a handy cheat sheet to help you find the perfect bra for every dress in your closet.
Here Are The Right Bra For Every Style Of Wedding Girl
Strapless bodysuits and bustiers for strapless dresses with mesh tops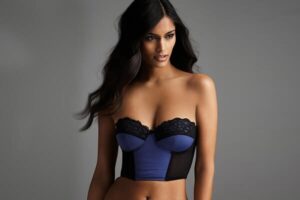 For any strapless, off-the-shoulder, or mesh top dress, a strapless bra appears to be the best option. As a result, many women avoid strapless bras because they don't want to be seen fumbling with their bras. As a result, a strapless bodysuit or bustier is a superior choice. With more surface area, you'll have a better grip on your body when you're under pressure from slips.
T-strap bra for dresses with halter and cross-neck necklines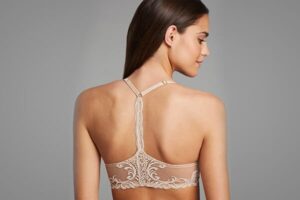 T-strap bras are the best option for racerback dresses. It is much easier to wear a T-strap bra because they typically have a front closure. The halter neckline pushes your assets inward and upward in the right direction, resulting in a natural-looking cleavage.
For dresses with wide and low necklines, this bra is ideal.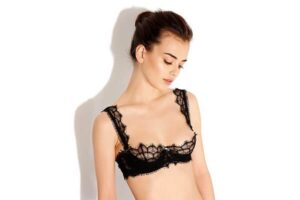 A balconette bra is a lifesaver for women with low or wide necks who love wide-neck dresses but are frustrated by the way their bra edges show when they wear them. They're available in half cups and give the appearance of fuller, rounder breasts.
Underwire bra for dresses that have plunging necklines.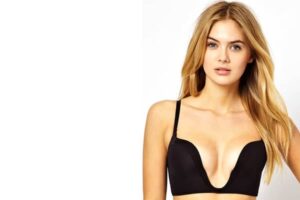 Plunging necklines are ideal for the party season, but finding a bra that doesn't look tacky is a challenge. Let plunge bras, which are attached to the front with a very thin line, come to your aid at these times.
For dresses with low backs, use a wraparound bra.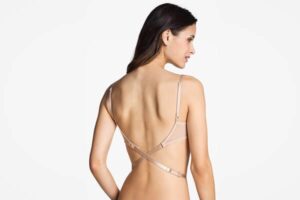 Low-back dresses have a certain allure. When worn with regular bras, they lose their appeal. Using a wrap-around bra like this one will allow you to show all that extra skin from the back while still providing the right amount of support from the front.
Bodycon and clingy dresses call for a sleeveless bra.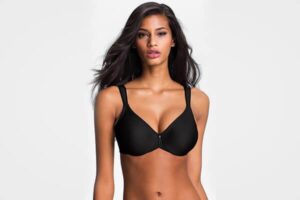 You wouldn't want to be caught dead in a bodycon or skater dress in clingy fabric with your bra seams exposed. Ultimately, the best investment piece is a bra that provides you with full support without revealing your lingerie collection to the world.
Wearing a bra with a backless or cutout dress isn't always easy.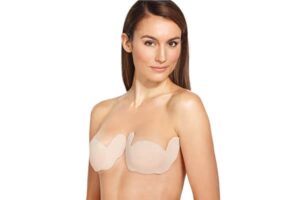 Adhesive pads are a lifesaver when you need them. They are best suited for dresses with cut-outs and open backs.
Criss-cross and one-shoulder dress bra with multiple positioning options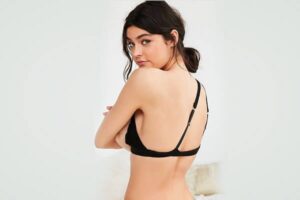 A multi-way bra is your best bet if you're wearing a dress with a criss-cross neckline or a one-shoulder gown. Just what you need in your lingerie collection, this piece has straps that can go from halter to one shoulder in a matter of seconds.