For your next dinner party this holiday season, Moroccan cuisine is the way to go. It is sweet, spicy, and full of extra flair and flavour. We aim to bring Moroccan cuisine to the forefront and onto your dinner plate because, sadly, it is still mostly unknown and underappreciated on the Indian subcontinent. Adding this element of excitement to your dinner party will make it one to remember, since it is rich with ingredients like juicy dates, fresh veggies, and brilliant colours. Additionally, Mediterranean cuisine is renowned for its refreshing flavours and health advantages.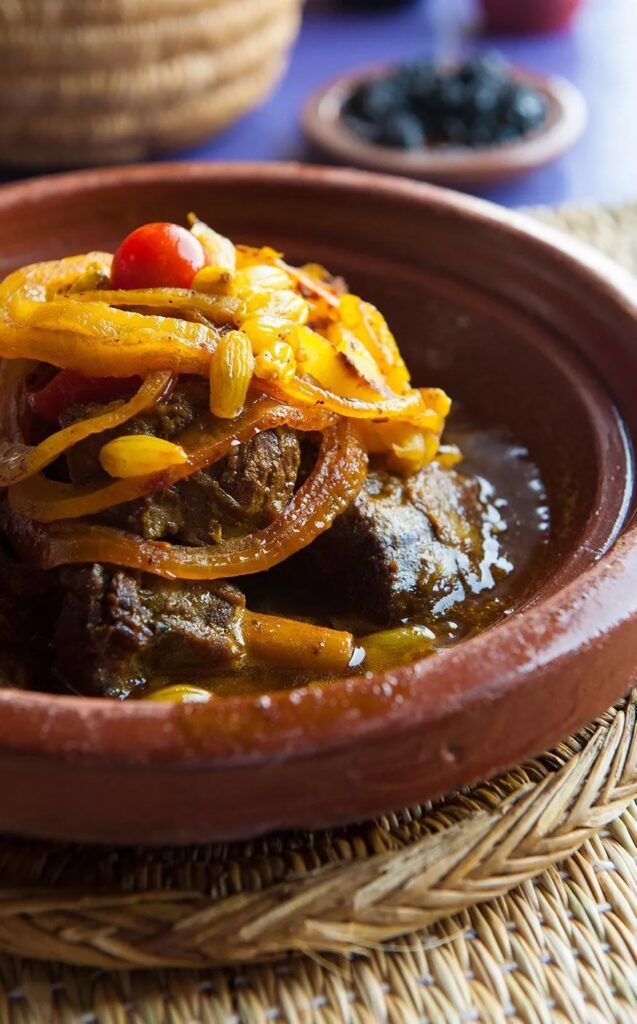 Read on to learn what you should serve at your Moroccan buffet, including the beverages, entrées, and even the tartlets:
1) Star anise and cinnamon cocktail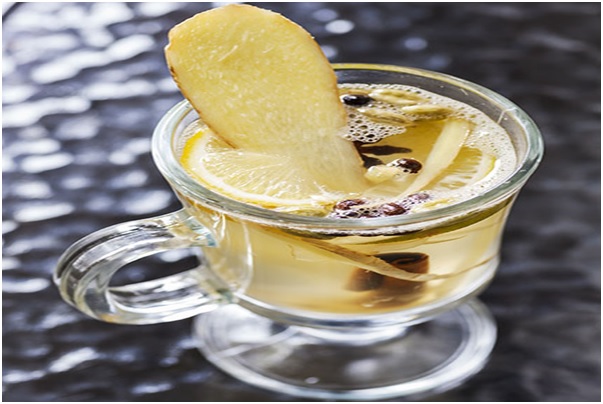 A Star Anise and Cinnamon Cocktail, which takes no more than five minutes to prepare, is the ideal beverage to greet and enchant your guests. What actually gives this beverage that kick of surprise is a delicious marriage of sweet syrupy sweetness with the flavours of lemon juice, orange peel, cinnamon, and star anise. You may make a delightful, zesty cocktail that will have your guests asking for more by adding a dash of orange liqueur (Grand Mariner).
2) Beetroot And Chickpea Hummus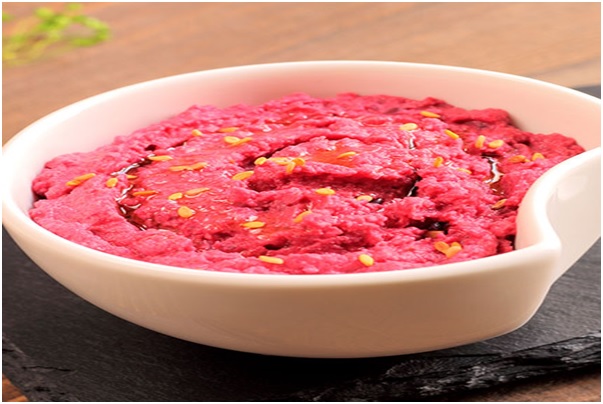 The work will be worthwhile even if all it does is add a splash of pink to your Moroccan table with this Beetroot and Chickpea Hummus. This hummus is everything you need to start the celebration, set in a gorgeous fuchsia colour and served with warm pita.
3) Halloumi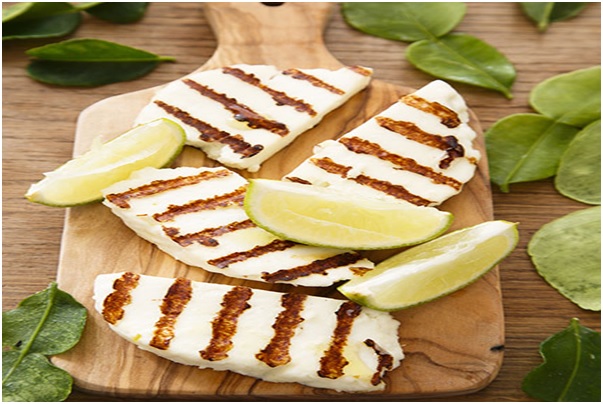 A typical Mediterranean cheese prepared from sheep's milk is called halloumi. Halloumi has a similar texture to firm mozzarella but a stronger salty flavour, making it a preferred element in Middle Eastern cuisine. This is one dish you must include on your menu, whether it is served grilled on top of a salad or as an appetiser with warm, sweet honey.
4) Phyllo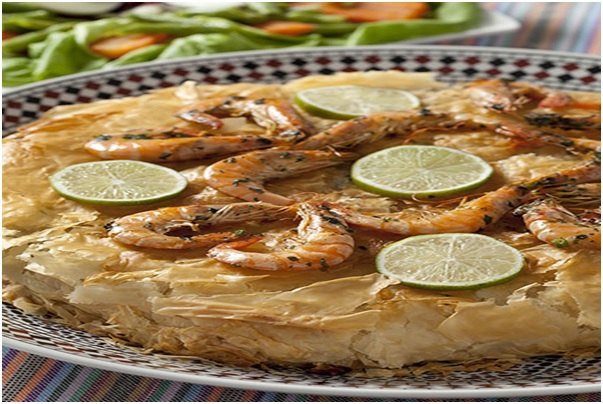 This mouthwatering pie with a phyllo shell and filling of white fish, almonds, and herbs is a wonderful starter to serve before your main course. The combination of sweet and salty flavours in this pie is what makes it such a smashing success. A dish full of mouthwatering flavours and lip-smacking textures that becomes a party staple is created by the combination of the crisp layers of the crepe-like dough, savoury beef slow cooked in a spicy broth, and a crunchy layer of toasted and crushed almonds, sugar, and cinnamon on top.
5) Moroccan Lamb Meatballs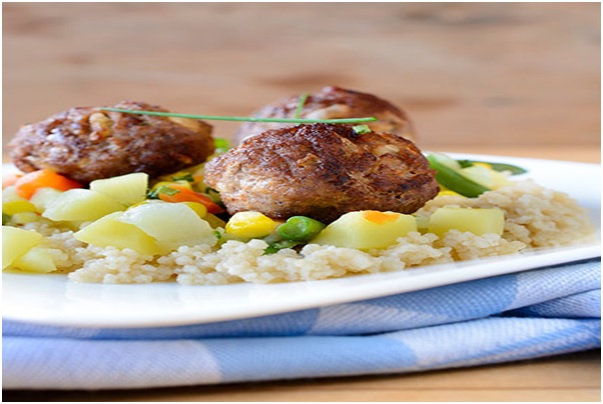 Moroccan spiced lamb meatballs are simple to prepare and taste great when served with fresh, grilled vegetables and rice. This dish, which is simple to prepare and is seasoned with ginger and garlic, would make delicious and filling finger food for a dinner party.
6) Moroccan-Spiced Bulgur and Chickpea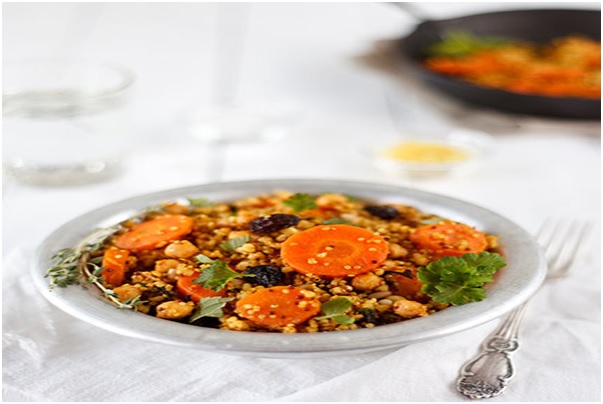 Chickpeas, quinoa, and Moroccan bulgur combine to make a nutritious, flavorful vegetarian entrée for your party. You can make a carrot sensation at your event with the straightforward idea of dressing and playing with this orange vegetable.
7) Moroccan lamb tagine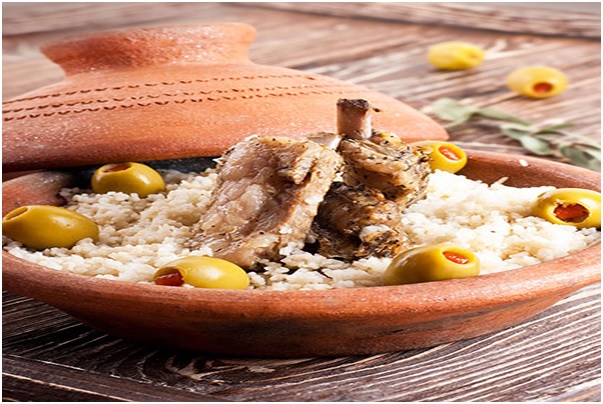 With this lamb tagine paired with couscous and olives, you can take your guests on a culinary journey across Morocco. If you'd rather, you could also substitute boned chicken thighs for the lamb. Although any clay pot can be used to prepare this dish, the dish is named after the earthenware in which it is prepared. With chickpeas, squash, and sticky prunes, this delectable dish can be improved in a variety of ways.
8) Moroccan Halwa Chebakia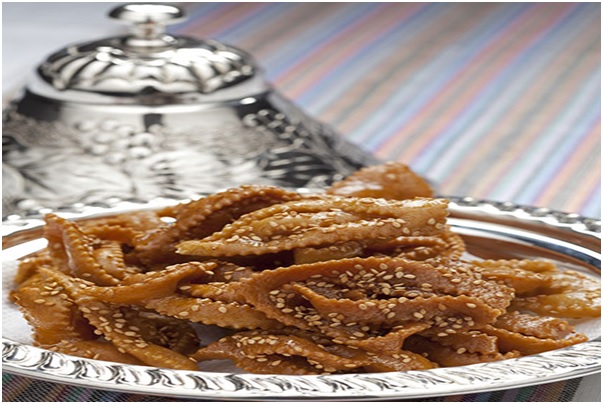 A Moroccan sesame cookie known as halwa Chebakia is covered in honey. To put it another way, we have just discovered the ideal dessert for your Middle Eastern feast. They taste like crispy, sticky, sweet-as-heaven bliss; a delicious pairing with a glass of tea. They look delicious when spread out on a tray.
9) Spiced Fruit Tea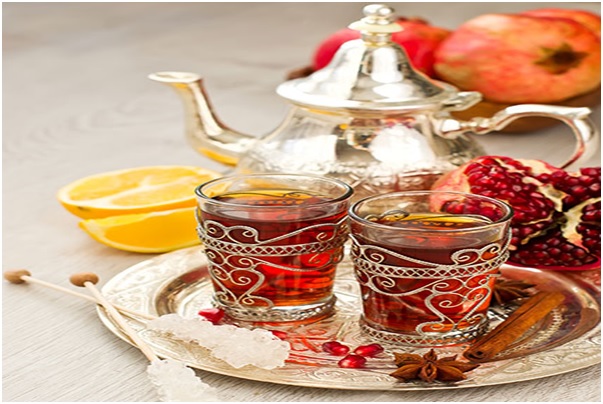 Which takes us to our final course: a cup of spiced, sweet fruit tea that will be the ideal cap to a wonderful evening of Moroccan cuisine and engaging discussion.