Putting together a wedding includes millions of little details; even when you are the groom. Between all of the plans regarding finding the right venue, picking the perfect décor, scheduling a caterer, and beyond you don't want to forget about celebrating the special people in your life that are helping you to pull the event off. This includes your friends and family who are representing you as groomsmen.
When it comes to special wedding gifts to give the people in a wedding party many often believe the bride has it easy. There are plenty of ideas out there for presents that can help bridesmaids feel appreciated. But the groomsmen that are helping out on the big day deserve something just as special. They are some of the most important guys in your life after all. Giving them a unique and fun item they will appreciate long after the ceremony is actually easier than you think however. As long as you keep a few style choices in mind when choosing gifts then you really can't go wrong.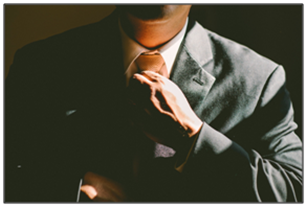 Going Formal for the Big Day
The best place to start when trying to come up with great gifts for your groomsmen is to find something a little more formal. No matter what kind of wedding you are having, you want everyone to look sharp and distinct. Getting groomsmen something that can help them look great throughout the event is a thoughtful way to show you appreciate them being involved in your special day.

Apparel accessories they can use not only on the day of your wedding but any day they want to look great ranges from simple stuff like cufflinks and lapel pins to pricier items like a pocket watch. You can even pick out gifts that match the colors or themes of your wedding to give everyone a sleek, unified look. Ties and socks are also great when you want to give them something more simple yet formal to wear. Best of all, these stylish items can easily be worn later whenever they want to dress to impress at other events.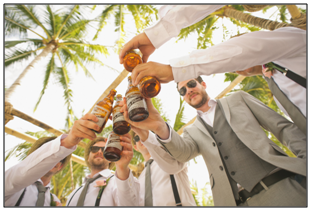 Celebrate Memories with Your Gift
Coming up with ideas that reflect your personality is another great way to go. Gifts can be a great way to celebrate what it is about your personality that your friends like, or switch it around to highlight why each of your groomsmen are so special to you. Gifts can also be used to reflect back on when you met your groomsmen, or just focused on some of the memorable times you have had. When you go this route it really leaves your options wide open as far as choosing a gift.
Your present doesn't have to be just about looking back, but looking forward as well. Getting them something that can be used on future adventures is also sure to be a hit. If you want something that is a little practical then a backpack or cooler that can be used when hanging out with the guys is a great choice. Want to go with something a little more fun? How about some new golf tees or other equipment to help them enjoy their favorite sport. Keyrings, wallets, or even a great pair of shades can all be simple gifts that are useful and will help your groomsmen think back on the good memories they've had with you and look forward to making new ones. Really focusing on a theme for these gifts – like an item from your favorite spot to hangout – can give presents an added touch that groomsmen will really enjoy as well.
Have Some Fun with a Goofy Gift
Choosing the right groomsmen gift doesn't always have to be a serious affair. Many of the moments leading up to and during the big day can be stressful. To help everyone blow off some steam and share in some laughs you may want to go with something a bit more wacky and fun.
If you've got a younger group of guy friends then why not get some Nerf guns to have a battle before the ceremony? Maybe a card game that will help you take your mind off of things as you wait for the ceremony? You can even get some comic books or movies that you can all enjoy the morning before the celebration kicks off to take your mind off of things. Better yet, tie in your groomsmen with your gift in a fun and unique way. There are a ton of customized gifts out there that everyone is sure to enjoy. A group caricature or improvised movie poster featuring your whole groomsmen party can be a silly gift but also something they are sure to cherish after the wedding is over.
Personalize Items for a Unique Touch
No matter which style you decide, you can always add a bit more meaning to them by having them personalized. Just about any kind of item you choose can be personalized in some way, and they add a unique touch that anyone can appreciate. Putting the date of your wedding on items is a great way to help groomsmen remember all of the moments of the day. Small items, such as pens or even a coffee mug, can really benefit from a little personalization. Mouse pads, phone cases, and just about anything else you choose can be personalized, whether gifts are large or small. And regardless if you decide to have items engraved or just painted on with the date they are sure to be appreciated for the extra effort they reflect.
Personalizing a gift doesn't have to tie back into your wedding though. Something fun like jerseys with your groomsmen's names on the back or even engraved watch bands can make everyone feel like they are really on your team. If your groomsmen are a close group of friends or colleagues then you can use a motto or slogan on gifts to really express a sense of camaraderie. With these simple and fun additions you can get everyone onboard and lighten the stress of the hectic celebration while also illustrating the deeper bond you share with the men standing next to you.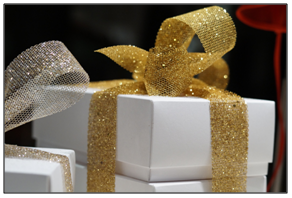 A Little Thought Makes Any Gift a Hit
Getting everything exactly right for your wedding celebration is very important. To really pull it off you want to make sure you celebrate everything – and everyone – that helps make the day so special. Honoring groomsmen is often an underestimated responsibility that can be overlooked in the flurry of preparations and planning. But you only get a few opportunities in life to honor the guys who truly have your back. Make sure to let them know they are appreciated with style when you choose your gift.
No matter which way you go with presents make sure the decision is a stress-free one. After all, you have other things to worry about for your wedding. Scouring the internet and browsing websites like Watch Warehouse can give you a variety of high quality ideas to choose from. There are certainly plenty of options out there; more than most grooms realize. But as long as you put a little thought into it and make sure to find something to really reflect your personality then no matter which way you go your gifts are sure to be a hit.
Author Bios
Emma has worked as an HR consultant for the past decade, and prides herself on her gift-giving skills! When she's off the clock, she enjoys exploring the vineyards around her hometown of Templeton, California, with her husband, Jack.