For the previous few years, big, bushy beards have been popular, but they are currently being replaced with a much neater and more maintained style: the fading beard. Faded beard styles are the ideal blend of masculinity, style, and excellent care. These short beard styles make you appear clever, professional, and a little playful all at the same time. Faded beard styles produce a visual masterpiece by seamlessly transitioning from different lengths of hair. A fade haircut with beard gives you a precise image and shows that you care about how you look without being overly concerned with it.
Let's check out the top Six fading beard styles…
1- Bearded Mohawk Fade Haircut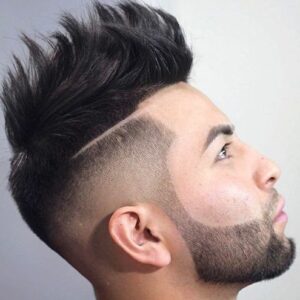 Do you like your mohawk but think it's time to switch things up? Keep the mohawk and combine it into this low-fade, trendy hairstyle with a well-groomed beard.
2 – Beard Fade With Textured Haircut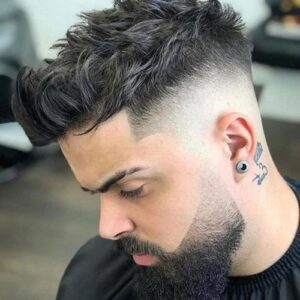 With this unique beard fade, you can add texture and personality to your hair while also showcasing your facial hair.
3 – Bearded Tousled Low Fade Haircut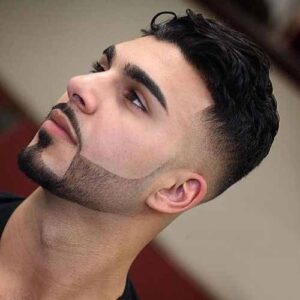 This haircut is ideal for men who prefer their hair to be a little messy on top and neater on the sides. The facial hair has been expertly sculpted into a symmetrical masterpiece.
Read also: Five Easy Tips For Walking In Heels
4 – Bearded Wavy Taper Fade Haircut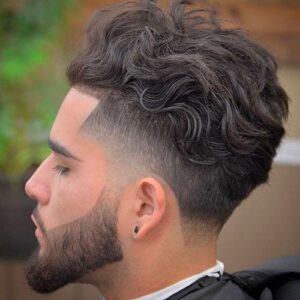 Take control of your wavy hair with this low fade haircut that creates a work of art out of your beard and moustache!
5 – Bearded Long Top Faded Haircut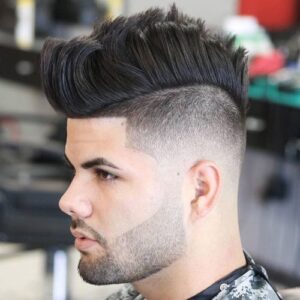 Another beautiful low fade haircut that keeps the top of your hair long and neatly styled. The sides are short, as is the beard, which has a low fade. If you don't want to deal with a lot of upkeep, here is the place to be!
6 – Cool Beard Fade With Brushed Back Fade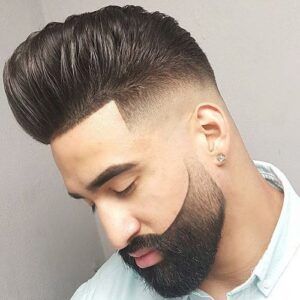 With this brushed back low fade that shapes the front into a tidy, square form, you may create a visual spectacle. The low fade beard fades into a full complement of facial hair over time.