Even if we're only a few months into 2022, now is still a fantastic moment to start again. Changing things around and giving yourself a new lease on life is always a nice thing to do. The possibilities are limitless when it comes to expressing yourself and your creativity.
Keep reading if you enjoy changing up your look and keeping up with the latest health and beauty trends.
Protection Against Blue Light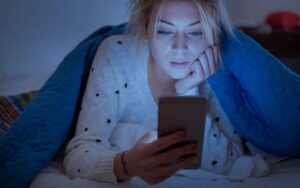 Our screen time has dramatically grown since the beginning of the pandemic. Every day, the average American looks at screens for 7 hours and 11 minutes. While all of the extra entertainment is helpful for alleviating boredom, it can be incredibly harmful to our skin. Blue light can disrupt sleep and, in the worst-case scenario, lead to sickness. This is due to the fact that our displays expose us to high-energy blue light for long periods of time, which can cause eyestrain and alterations in skin cells. We advocate wearing blue-light-blocking eyewear, applying a broad-spectrum sunscreen, and minimising your screen usage. The latter, on the other hand, is the most efficient way.
Gua Sha is a traditional Chinese medicine system.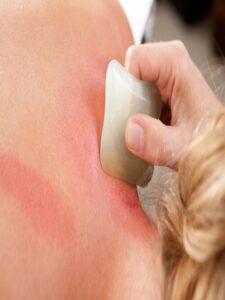 In 2021, this trend grew in popularity, and it shows no indications of slowing down this year. Gua sha is a traditional Chinese medicinal technique that involves the use of a smooth-edged tool to reduce inflammation, sinus pressure, stress, and puffiness in the face. Face moulding is another term for this phenomena. The majority of Gua sha instruments are made of jade. Gua sha can be used to not only improve blood circulation and relieve muscle stress, but it can also be used to decrease fine lines and wrinkles and enhance lymphatic drainage, making your face appear thinner. However, you must use this procedure on a daily basis for it to be effective.
Changes in Dental Care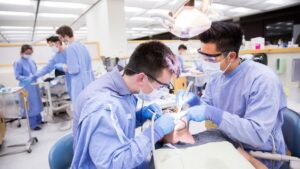 Some of us are most self-conscious about our smiles. Your smile, on the other hand, should always be something you are proud of, no matter what. Why not consider a cosmetic dental transformation if you're self-conscious about your teeth or simply want to make some changes? You can get the smile of your dreams in only a few months. This is a life-changing treatment for many people, giving them confidence for years to come. Bonding, dental veneers, dental crowns, and teeth whitening are some of the options available to you. Your dentist will work with you to develop a transformation strategy that is tailored to your specific needs and budget.
It may take some time to find the ideal health and beauty trend for your lifestyle when it comes to health and beauty. Before you decide to attempt one, make sure you conduct your own study and gain a thorough understanding of the topic. Above all, keep in mind that beauty comes from within, so if you're feeling good on the inside, your external appearance should reflect that.