Finding the appropriate film camera might be incredibly intimidating if you're just starting out with film photography. It's challenging to know where to begin with so many alternatives.
By compiling a list of the top five 35mm film cameras for beginners, we decided to make things a little bit simpler.
Here are some of the best 35mm film cameras that are affordable, dependable, and packed with features for beginners, ranging from completely manual vintage cameras to point-and-shoots.
1. Canon AE-1 or AE-1 Program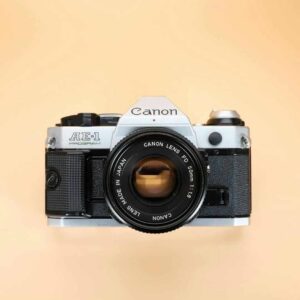 A wonderful choice for someone just getting started is the Canon AE-1, a vintage 35mm film camera. It was the era's most widely used camera, produced in the late 1970s and early 1980s. And for a good cause, too! It is portable, simple to use, and dependable.
You can experience shooting film in the old-fashioned way with this camera. The shutter speed, ISO, and aperture are all controlled by mechanical dials, and it includes manual focusing and film rewind. No digital screens of any sort!
2. Pentax K1000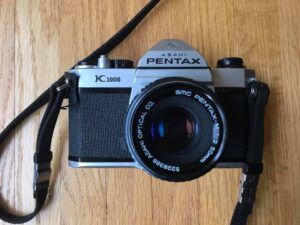 The Pentax K1000 is a fantastic choice if you want even more of an analogue experience and adore cameras with a vintage vibe and retro style.
From the late 1970s through the late 1990s, the Pentax K1000 was produced for over 20 years. Its price as kept low by having less features than other cameras.
Due to its simplicity, robust construction, and analogue experience, this basic camera is still a favourite of many shooters.
It's a film camera that is entirely mechanical. It doesn't require a battery to operate in any way, save for the light metre. Although it makes for a fantastic analogue experience, it is best suited for individuals who are accustomed to using manual focus and manual exposure. Shutter priority or auto features are absent.
3. Nikon F100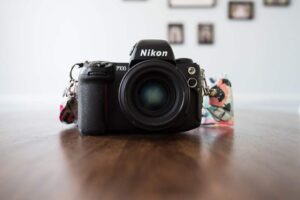 The Nikon F100 is the next camera in our list of the best entry-level 35mm film cameras. With this camera, we enter the era of more contemporary film cameras.
Modern features like exposure bracketing, numerous auto-focus modes, and even TTL metering are available on this 1999–2006 model. The F100 will resemble modern DSLRs more closely.
The Nikon F100's lens adaptability is one of its main advantages. Your existing Nikkor lenses will work with it. It has a Nikon F mount and is compatible with the majority of AI and AI-S lenses in addition to Nikkor AF lenses.
4. Canon EOS 3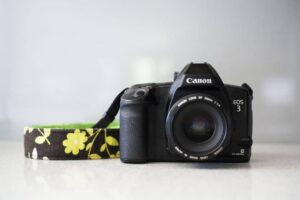 Despite being the priciest film camera on this list, the Canon EOS 3 offers many of the same fantastic advantages as the Nikon F100 if you are a Canon photographer.
The Canon EOS 3, which was produced from 1998 to 2007, features an ergonomic design and a comparable aesthetic to Canon's current series of DSLRs.
If you're already familiar with Canon cameras, switching to this camera, which is packed with common current capabilities, will be simple. All of your existing Canon lenses will work with it because it is compatible with all EF lenses.
5. Olympus Epic Stylus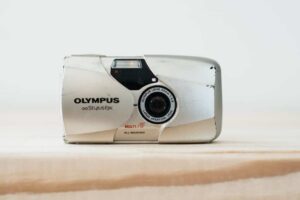 Our top pick for point-and-shoot film photography is the Olympus Stylus Epic. This 35mm can be a wonderful choice for you if you're searching for a super easy method to get started in film.
When point-and-shoot cameras were at their zenith in the late 1990s, Olympus Stylus Epic, also known as the Olympus MJU-II, was produced. How come this one made our list, then? Not only is it stylish and well-designed, but it also costs only $100 and features a fantastic 2.8 aperture lens.
You get exceptional quality with the simplicity of a point-and-shoot camera thanks to the sharp, low aperture lens. Light metres and manual focus are not necessary; you can just tuck this device into your pocket and take pleasure in shooting some film.
Any of these five 35mm film cameras are excellent choices for beginners and will help you get the most out of your film shooting experience.