Fashion is ever changing but this year's winter essentials for fashionable and stylish ladies seem to be a timeless and trendy addition to all unique outfits. You don't need to spend tons of money to look great, but you do need to employ your personality and creativity in order to liven up all your combinations. In that respect, fashionable winter staples can help you a lot.
Various hat styles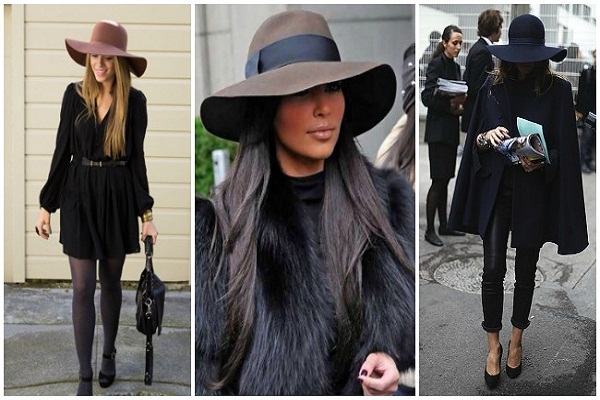 Hats are everywhere this year and fashion runways have already put these interesting accessories on the map for colder weather. Fedoras, beanies, fluffy hats, blanket hats, baseball caps, animal ears hats, you name it – it's all available for you to use and make the most out of it. Of course, make sure to pair these warm head accessories with equally unique and warm gloves and scarves, and you're good to go.
Effective scarves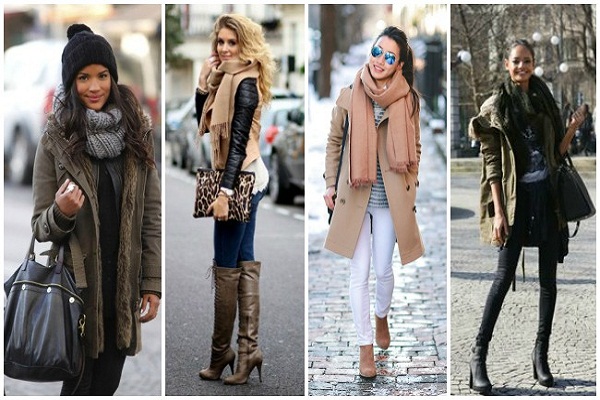 Speaking of scarves, there are many different styles that are very popular this season. Basically, you can opt for really long woven scarves of various patterns or infinity scarves; go for a textured light material scarf, or simple silk scarves. It's all up to you and your preferences. But, whatever you may choose, try to tie the scarves in an interesting and unique manner. Scarf jewelry has become really popular, but you can really get away with your usual brooch, or even ring for a creative décor.
Turtlenecks are back
Chunky, oversized sweaters and sweater dresses have already become all the rage for the winter season in recent years, but this season got the good old turtleneck back to spotlight. And depending on your preferred style, you can easily find delicate mock turtlenecks or textured ones that match the style of the sweater perfectly. If you're going for a big and textured turtleneck style, try combining it with a casually tied scarf underneath. This is a very trendy look while the scarf will keep your neck away from the wool, if you find it to be too rough for your liking.
Layering
Layering is a well known trend that has been popular for many years, but as times goes by, even this timeless trend incorporates different twists. In that respect, mix and match of both winter and summery clothes has become a huge hit. Loose and flowy dresses paired with leggings, tights and mid-thigh socks took the world by storm and are available in many different styles and sizes, from petite lines to trendy secrets of plus size fashion picks. What's more, playsuits, shorts and skirts have also found their way to winter staples when layering is concerned. Just don't forget about your basic tees that will keep the cold at bay and add the final touch to the layered outfit.
Comfy yet trendy footwear
Never before has footwear been treated as a statement accessory the way it is nowadays. Because of that, there are countless shapes, designs, patterns, heels and heights of your soon-to-be favorite winter shoes and boots. Of course, it's essential that you go with the style that's most comfortable for you, but these days you don't have to sacrifice uniqueness and stylishness for comfort or vice versa. Just imagine a comfy knee-high boot interestingly paired with a loose dress, colorful tights and a pop of over-the-knee socks with a decorative trim. It's definitely possible to feel warm and cozy while looking your best.
What are some of your winter staples? Still, the most fashionable and trendy outfit regardless of the season is the one that makes you feel comfortable, confident and happy while wearing it. Therefore, embrace your individuality and don't be reluctant to show it even if the winter months and cold, gloomy weather are not your favorite.
About author:
Tracey Clayton is a full time mom of three girls. She's passionate about fashion, home décor  and healthy living. Her motto is: "Live the life you love, love the life you live."