Did you also just come back after admiring all the jaw-dropping outfits from Met Gala 2022? Yes, same. Time and fashion trends wait for none. All-time is a suitable time to talk about fashion and the latest trends. Year after year, season after season, a completely new direction or a revised version of an already existing trend or an older trend rules over the designers' sketchbooks and, ultimately, the ramps. Here we are with this season's most-wished-for list, including skirts, sliders, kurtas, and Kaftans. 
SKIRTS:
Skirts are never out of trend with the amount of grace and style it adds to a person's apparel. They are cute bottom wear worn from waist-down. Versatile, comfortable, and gorgeous are its adjectives. Be it a professional meeting or a night out with friends, and you can slay it with ease with the right choice of skirts. Offering an ocean of varieties from pleated, flared, bodycon, pencil, asymmetrical to ruffled, layered, mini, maxi, and whatnot, this pretty piece of clothing is a go-to for every girl.
You can adorn skirts in several lengths and volumes according to your body type and preferences. Each occasion has a different skirt: pencil skirts for professional meetings, miniskirts for parties, tennis skirts for sports, and sarongs for beach vacations. Fashioned from various fabrics, being clothed in them makes you look chic, lovely, confident, and girly. With the right type of skirt, an equally beautiful top, and the right accessories depending on the occasion, be prepared to blush away all the compliments. Adorn a dress now, and make sure you do the mandatory drill of twirling in them.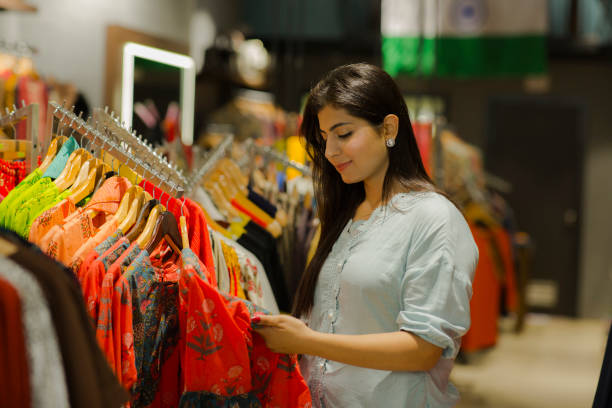 SLIDERS:
This season's showstoppers are a perfect blend of comfort and fashion, slides or sliders. These are pairs of airy footwear that allow users to slide on and off easily, hence the name. Unlike the Y-straps in flip-flops, they have a long-wide strap that offers full coverage from toe to heel. But it is open near the toes, allowing the toes to get air, making it an epitome of comfort. In simple terms, sliders are flip-flops turned elegant. Dating back to Ancient Rome and having had a history of being used for corporal punishment, they are resurfacing again.
With the famous athletic brand Adidas manufacturing the Adilette poolside sliders, it has become a piece of fashion statement ever since. Usually used as beach or poolside footwear, it offers the privilege of being worn by both men and women. But nowadays, with the wide range of colors and designs it is being manufactured in, people have started adorning it everywhere. Why wait? Grab a pair of this aesthetic footwear because who knows, and this may be your glass slipper helping you find your prince charming. 
KURTAS:
Is there any better love story than Indian women and kurta? The remarkable fact about this ethnic garment is that it is wearable by all age groups, and there is no occasion that it cannot be worn. Patterns like checked, striped, printed, geometric, abstract, embroidered, and those embellished with stones are used in kurtas to make them look stunning. Whether you want to look classic or trendy, you can style your kurtas with denim, leggings, trousers, or kurta pants. A-line, Anarkali, flared, short, dhoti-style, shirt style, denim, asymmetrical slit, and reversible are some of the numerous varieties of kurtas available in the market.
As one of the most recognized and embraced Indian clothing worldwide, foreigners usually wear kurtas for traditional occasions or when they visit places of worship. Pair your kurtas with the apt earrings and handbags or clutches to make people admire your choicest and unique apparel. No discrimination is made based on gender when it comes to kurtas. We can find men flaunting the men's kurtas effortlessly on occasions like marriages and festivals and calling for you to purchase the most-desired Indian wear online after sarees – the kurtas. 
ROUND BAGS: 
Presenting one of this season's must-have bags, the round or circle bags. This is a revised version of the traditional sling bags, and this bag is circular with a sling attached to it, making it wearable. Sporting a round bag will alleviate and add a trendy touch to your outfit. Korea was the first to come up with this fun yet stylish bag, and it started being made by other countries afterward because of its unconventional yet eye catching appearance. It is perfect for hanging out with friends, date nights, and parties.
Manufactured with leather, jute, and other synthetic materials, it plays the role of a canvas for designers who play with colors, designs, and patterns while designing them. It sure makes the onlookers stop and stare. After all, the world is round, so why not bags in round shape?
Thus, we conclude our top picks for this season's wish list. I hope you have a quick reading time done today for the blog! Also check photo printed bedsheets. See you soon.