Jeans are very popular in the fashion world. Because of their versatility, they are a must-have in practically every woman's wardrobe.There's a good chance you already have one or two pairs of jeans in your closet. One of the most difficult aspects of making the most of the wardrobe staple is determining which kind of jeans is most flattering for your body type. Basically, it's the same as any other sort of clothing.
Here Are The Best Way To Find What Body Types Do Straight Leg Jeans Look Good On?
Body Type: Straight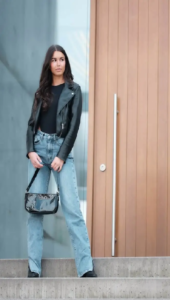 If your bust, waist, and hip dimensions are almost the same, you probably have a straight (or rectangle) body type. You have a lot of alternatives when it comes to appealing denim selections, even if you don't have natural curves. One of the best styles for your body type is straight leg jeans. If you don't already have a pair, now is the time to get your hands on some.
Body Type: Athletic
For a variety of reasons, this denim style complements an athletic body type. To begin with, a looser fit (as opposed to a narrow fit) might help create the illusion of a curvier form. Second, if you have larger thighs, this style will provide additional comfort in that area, which is a huge plus for active women.
Body Type: Hourglass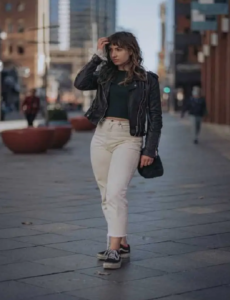 If you're fortunate enough to have an hourglass figure, you already have a defined waistline and natural curves. You're in luck! While practically any denim jean design will look excellent on you, straight leg is one that you should consider wearing more frequently. That is, if you aren't already.
Body Type: Bottom Heavy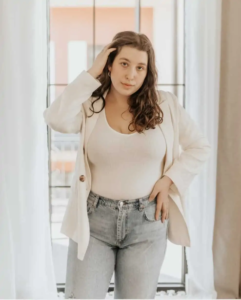 Straight leg jeans are one of the best selections for your figure if your bottom half is thicker than your top half. The reason for this is that, unlike skinnies and other types of jeans, straight leg jeans skim your lower half rather than cling to it.   This will give your bottom-heavy form a more balanced overall look.