Color blocking is the sartorial skill of combining colours in a smart and eye-pleasing way. During fashion week, the latest spring summer collections shone with colour blocking ensembles. The most ideal aesthetic appears to be soft colour blocking, but the method for achieving it is not evident.
We'll show you how inspiration plays a part in the art of colour blocking, as well as where you might get inspiration. Without having to travel far to be inspired, take a look at the various ways colour blocking may appear both warm and endearing this season.
Choose colours that don't clash too much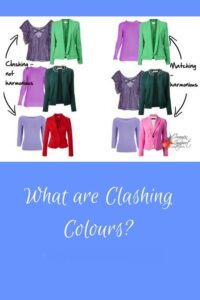 Simply pair neutral and pastel colours instead of vivid colours to make colour blocking "soft." To put it another way, make sure the colours you're blocking are from the same colour family: pastels with pastels in this case.
Choosing Color Wheel Elements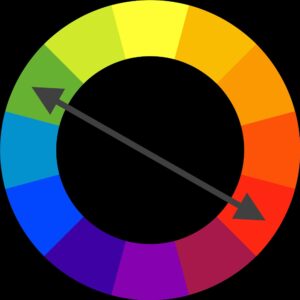 Picking specific parts of the colour wheel and pairing these colours together is frequently effective for colour blocking. Because they are near to each other on the colour wheel, oranges and reds, for example, go nicely together.
Accessories can be used to add colour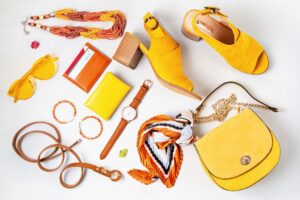 If colour isn't your first choice when it comes to outfits, but you'd like to include it into your look, the simplest way to do so is to add colourful accessories. It embodies the delicate colour blocking trend while also increasing your wardrobe options.
Tonal Color Blocking is a technique that can be used to create a unique look
Tonal emphasis on one specific colour is one of the most effective ways to use colour blocking. If pink is your favourite colour, consider wearing a pair of brilliant pink jeans with a pastel pink shirt for a chic summer style. It's dramatic while while incorporating the desired "soft" factor.
This summer
it's time to dial it down a touch and opt for gentle colour blocking with pastel and neutral tones," Jo McLaren, Head of E-Commerce at N.Peal, a premium cashmere company, said. Our advice will help you nail this season's hottest look without feeling like you've gone overboard.
Look to nature if you don't feel like using the colour wheel. Tulips, in particular, have inspired you this season with their pastels and vibrant tones.
This season, we think you'll enjoy matching pastels with knitwear brands, which will help other brands stand out.