If you happen to be a plus size girl you know that choosing printed outfits always feels like a restrictive, annoying, painful process. Well, guess what?
You feel that way 'coz you've been conditioned into thinking that only solid colours work for you. If you saw something that had the most gorgeous looking print but decided against it thanks to all the conjecture about prints adding to your weight and not being ideal for plus size girls to sport, stop right there and do some unlearning.
Prints can look equally amazing on plus size girls and we're going to take you through a stepwise guide to ace 'em!
Slimming patterns
And by that, we don't mean vertical stripes. That's a given. Vertical stripes make you look slimmer and add the perfect length to your outfit. But when it comes to other prints, for example Aztecs, Paisleys etc. make sure they don't have a lot of space between them, or are placed horizontally. This makes the prints even more flattering for plus size girls!
Mix it up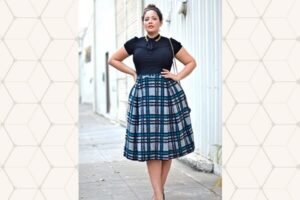 Unless you're wearing printed dresses, make sure there's a balancing element to the outfit that you're wearing. The best way to do that is to wear solid colours! They help strike the perfect balance in the outfit without making the prints look tacky or OTT.
Layer
If just a hint of print is what you're looking for in your outfit, choose a light floral (or any other print) cape or a scarf that'll do the job just fine. This is a plus size fashion staple that you should always trust!
Sizing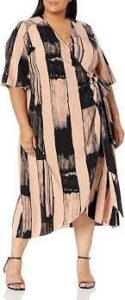 There's a misconception amongst plus size women that picking loose (mostly one size bigger) garments will help hide their bulging areas. While this logic is true to an extent, wearing printed outfits that aren't your perfect size can go wrong as extra patterned fabric can make you look bigger. The best bet is to choose something that fits you perfectly–not too loose, not too tight.
Now that you know the basics of picking out prints for plus size, go ahead and embrace those curves while playing with different variants of prints without fretting.