When you're ready to go out, the last step is to accessories your outfit, and this is one area where you tend to rush through the process. You have two necklaces in each hand and are trying to decide which one goes best with the outfit you're wearing. Is this a situation you've found yourself in in the past? We're confident you have, given the wide range of women's necklaces on the market today. In a store window, accessories can be beautiful, but the process of accessorizing them can be difficult.
You can now choose the perfect necklace design for your current neckline, which should make your life a little bit easier in the future.
A scooped neckline is ideal.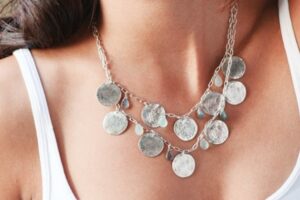 In addition to t-shirts and casual dresses, scooped necklines are frequently seen on tops to show off chiselled collarbones. Wear a short, chunky necklace with this style of neckline for maximum impact. If you have a scooped neckline, a statement neckpiece like this will accentuate it.
In support of the halter-free neckline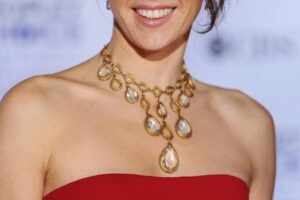 You don't have to worry about accessorising sexy, strapless dresses if you know what you're doing. A voluminous choker that sits high on the neckline without overlapping the garment is ideal for this type of neckline. Your outfit will take on a whole new dimension with this eye-catching necklace.
For the V-neck,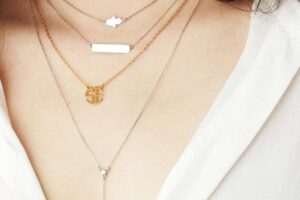 Skater dresses and t-shirts you wear every day have a V-neckline because it's so popular. Layer a few necklaces, starting with the shortest and working your way up to the longest, to create a V-shaped pattern that will overlap your clothing.
For a neckline with an off-shoulder design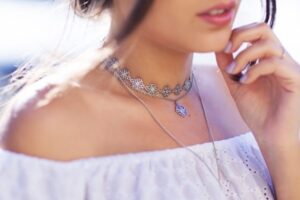 With this shoulder-baring neckline, it's hard to know where to start when it comes to embracing the cold shoulder trend. But do not be alarmed; the solution is straightforward. Necklaces that are longer in length and rest on the garment look great with an off-the-shoulder neckline.
With regard to the collared neckline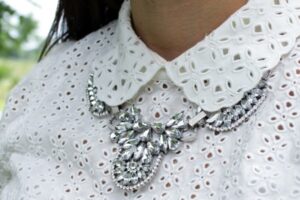 To liven up the stiff shirt neckline that is all too common, add a neckpiece. Using a bib necklace, do so by tucking it under your collar. You'll get a peek of your statement piece from the front when you adjust your collar this way.